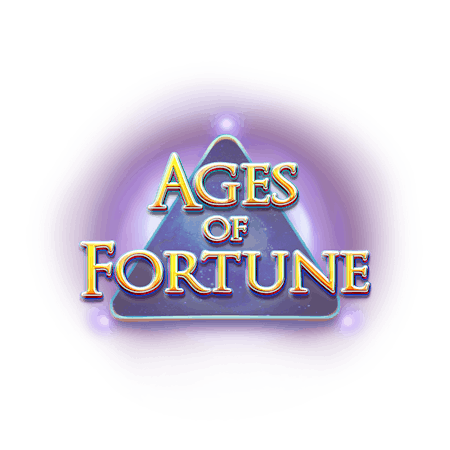 Ages of Fortune
Ages of Fortune Slot Game Details  
Have you ever wondered what ancient civilisations looked like? You don't have to anymore, thanks to Ages of Fortune from Cayetano Gaming! This ancient-themed slot presents three historic cultures represented by special wilds.  
However, because it's old it doesn't mean it lacks colour or vibrancy, as the game is offset by deep reds, blues, and purples. For those of you who are history buffs and gamers, the instant prizes on offer with Ages of Fortune are ideal ways to challenge yourself!  
Ages of Fortune Symbols  
To claim the status of the ultimate slots champion, you need to understand the symbols. Which ones are you going to run into on this action-packed adventure? Here is a taster of what to expect.  
Ancient artifacts – The Mayan, Cambodian, and Egyptian civilisations are represented by three symbols that relate to the culture. You can't miss them once they land!  
Wilds – Wilds are the same as symbols, with one for each culture. The Cambodian one, for example, is a woman in a headdress, whereas the Egyptian looks similar to the Sphinx.  
Scatters – Continuing with the same theme, the scatters are represented by two different types of pyramids and a temple.  
Playing cards – Playing cards suits and numbers bring an air of classic arcade to this slot. The symbols to try and spot are ten, Jack, Queen, King, and Ace.  
Features and How to Play Ages of Fortune Slot  
The main game has three types of Wild and Scatter symbols. Collecting two to three of the former will land you multipliers of 2X and 3X respectively, whereas the Scatters activate a bonus round. For instance, you may trigger the Free Spins Bonus and land ten free spins. If you're lucky, the Gamble Wheel within the bonus mode will leave you with an extra 50 free spins. 
There are three ways to collect free spins. The first is via the Gamble Wheel that we have already mentioned. The second is through landing three equal scatters on reels one, three, and five. The final free spins asset comes with the Pyramid's Deal Bonus. There are three free spins awards you can win, and the one you hit is down to luck. You'll get at least ten, with an opportunity to boast them with the Gamble Bonus button in the Free Spins Start Splash round.
The fun doesn't stop there because two of the same Scatters and different Scatters on reels one, three, and five will kick start the Wild Re-Spins Bonus. This is when the Scatters turn to wilds and award a 2X multiplier. The Pyramid Bonus is where the maximum win of 500X your stake is potentially waiting to be claimed. To trigger the mode, simply hit three different Scatters on reels one, three, and five.   
Slots Tournaments  
Do you want to play against others in slots tournaments and climb the leaderboard to earn rewards? At Paddy Power, you can, since we hold regular Cayetano tournaments. Your job is to bet the minimum stake and secure as many points in the timeframe to walk away as the winner. A bit of friendly competition can make online slots even more fun!