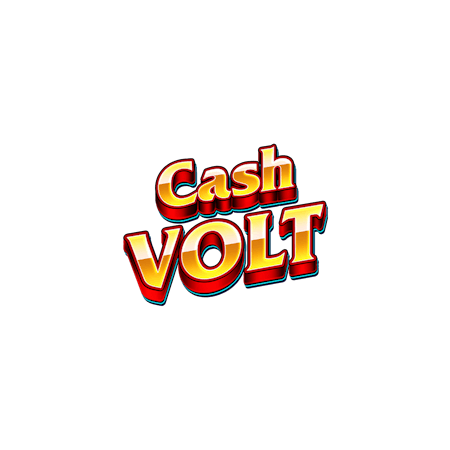 Cash Volt
Play Cash Volt Online at Paddy Power
Red Tiger's latest slot, Cash Volt, is a perfect example. Released in July 2020, it takes gaming back to its roots, with minimal features and a sleek and simple look. Its focus is easy to summarise: to provide an authentic slot experience that will transport players to the dazzle and excitement of old-world Vegas.  
Cash Volt Slot Game Details
As we mentioned above, Cash Volt takes it back to basics. It's not a game where you'll find a host of fancy features or complex innovations, but it is easy and enjoyable to play. The perfect pick for those in search of simple escapism, it's an old-school slot that's sure to be a hit among those who prefer gaming in its purest and most authentic form. 
Set up much like a game show, this is a slot that wouldn't look out of place on the floor of a bona fide Vegas casino. While it's glitzy and glamorous, it nonetheless revolves around one simple aim: to score the biggest payout by landing on the Cash Volt symbol. 
Cash Volt Symbols
In terms of its symbols, Cash Volt draws its inspiration from classic fruit machines, with icons including cherries, lemons, horseshoes, and lucky sevens. The top payer is, as you'd expect, the latter.
What you won't find in this game are wilds or scatters – as we said, this is a pared-back version of your typical online slot. Though it doesn't have free spin features, however, this is more than made up for by the bigger payouts resulting from the Cash Volt symbol itself. 
Features and How to Play Cash Volt Slot
Cash Volt is pretty simple to play, making it ideal both for newer players and more experienced individuals who don't like too many complex features. Set up like a game show, its main set is comprised of five-by-three reels, with a paytable scoreboard raised above this.
The aesthetics are flashy and look like they wouldn't be out of place in Vegas, yet the game itself is simple, with 20 fixed pay lines in play at any one time. The top payer is the lucky seven, which can reward players with 300x their stake if they manage to secure five in a row.
The biggest payouts, however, result from the Cash Volt symbol itself.
 Cash Volt Slot
 Why not take an electrifying spin on Cash Volt, online at Paddy Power today!