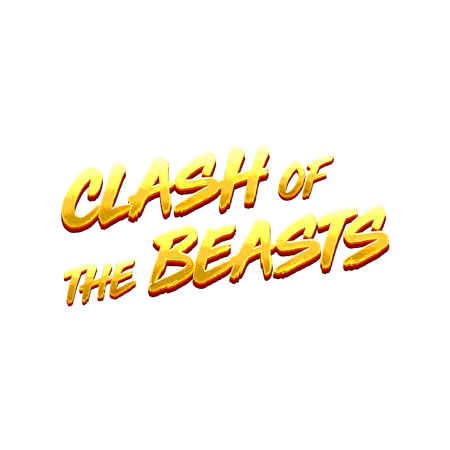 Clash of the Beasts
Play Clash of the Beasts Online at Paddy Power
Developed by Red Tiger, Clash of the Beasts takes the studio back to its roots with a classic Oriental theme. Accompanied by a mood-enhancing Eastern soundtrack, it brings together beautiful graphics and fun gameplay to produce an immersive and engaging slot.   
Clash of the Beasts Slot Game Details
Featuring two of the most powerful animals in traditional Chinese culture – the tiger and the dragon – this slot is the perfect reminder of why Red Tiger's games are so unerringly popular.
Featuring beautiful oriental animations, the backdrop of this popular title transports us to a world filled with striking Asian architecture and a soothing soundtrack to complement it.
Featuring a six-reel, five-row format, the aim of the game is to bring these two mythological leviathans together to trigger some seriously attractive prizes. 
Clash of the Beasts Symbols
The Asian-themed imagery is strong in Clash of the Beasts, and, in keeping with this, the symbols used are all traditional oriental icons. The number eight – which is especially auspicious in Chinese culture – features heavily in the coin values. 
In order to earn a prize, you want to score six of a kind, a feat which will deliver anywhere between 3.2 and 9.7 times your stake. Wilds are worth the most, at 22.2 times what you've put in, but these only appear during the bonus game, so be sure to keep an eye out!
Features and How to Play Clash of the Beasts Slot
So, how does it work? The game's main features are all variations on free spins – Tigers, Dragons, and Clashes, with random wilds thrown in for good measure.
Two scatters exist to activate these: the Tiger symbol on reels one to three, and the Dragon symbol on reels four to six. You need either two or three of either one of these to trigger spins. 
When a Tiger spin is in motion, the animal will slash a number of symbols, turning them into the same icon to score you a guaranteed win. The Dragon, on the other hand, can nudge reels and rows to create bigger prizes overall. 
When a Clash spin is triggered, both Dragon and Tiger features come into play, along with random wilds too.
Clash of the Beasts
 Clash of the Beasts is available to play online at Paddy power today!