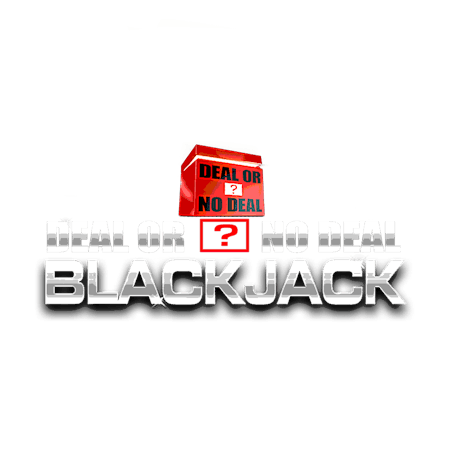 Deal Or No Deal Blackjack
Take one of UK's best-loved game shows, throw in classic blackjack gameplay and you've got an innovative casino game from Red Tiger. Giving you more bang for your buck in more ways than one, this modern twist on a classic is perfect for those who want more from their time online.
Deal or No Deal Blackjack Game Info
·         Blackjack pays out at 3:2
·         Take banker offers to end a hand early
·         Play from as little as 1 credit
·         Software Provider: Red Tiger
Deal or No Deal Blackjack Symbols
If you've ever played traditional blackjack, you'll know what symbols to look out for. Deal or No Deal Blackjack is played with eights standard decks of cards featuring hearts, diamonds, clubs and spades. From that, your total is based on the value of the cards you're dealt. For example, if your starting hand consists of a three and a five, your total is eight. Just remember that aces can be worth one or 11.
Features and How to Play Deal or No Deal Blackjack
To play Deal or No Deal Blackjack, you'll need to stake between 1 and 5,000 coins per hand. Every round, you'll have the opportunity to play up to three hands, meaning the maximum can be as high as 15,000 coins.
As with classic blackjack, the aim of the game is to hit a total that's as close to 21 (or exactly 21) as possible. Failing that, you simply need to beat the dealer without going bust. However, the important twist in Deal or No Deal Blackjack is the banker's offer. Just like the TV show, the banker will assess the value of your hand and offer you a price to end it earlier.
Naturally, the stronger your hand, the better your offer will be. Of course, if you don't like the offer, you can play on and beat the dealer into submission. However, if you're a skilled player, you can find the right time to deal in order to maximise your returns.
Deal or No Deal Blackjack RTP
The RTP of Deal or No Deal Blackjack is 99.33%. That's hugely impressive and part of the reason serious players love this game. However, what's also great about this game is that you can enhance your EV by making the right moves at the right times. That is why Deal or No Deal Blackjack at Paddy Power Vegas is perfect for all casino gamers.