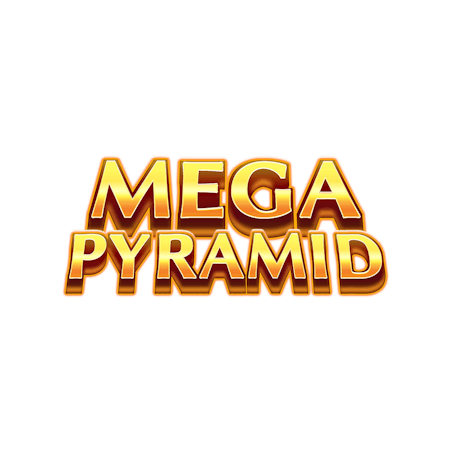 Mega Pyramid
Mega Pyramid Slot Game Details
There are pyramids and then there's Mega Pyramid. Larger than life and bursting with potential, this Red Tiger Gaming slot has jackpots topping 5,000X and a wealth of features.
Mega Pyramid Info
Fixed wins, progressive jackpots and slots tournaments
Free spins, random bonuses and play against others
Play from as little as 0.20 coins
Software Provider: Red Tiger Gaming
Red Tiger tournaments available
Mega Pyramid Symbols
Before the five reels and 30 paylines of Mega Pyramid come to life, you have to summon the spirits of Ancient Egypt. Well, that's not strictly true, you don't have to do anything other than sitting back and watch. As you wait, the pyramid's proverbial eye opens up and shines brightly to reveal the wonder of the eponymous pyramid.
From there, the gameboard appears and, with that, it's time to spin. Depending on your preferences, you can bet between 0.20 and 40 coins. Whatever you stake, the reels will turn, and the following symbols will spin into life:
The ancient coin
Card symbols
The ancient scroll
Ra
Horus
Anubis (jackpot symbol)
Line up three or more matches and you'll win prizes worth up to 4,500X your line bet. However, for prizes topping 5,000X, Mega Pyramid slots feature special bonuses.
Features and How to Play Mega Pyramid Slot
At any point in the game, the pyramid's beaming eye can open up and select a symbol. Whatever symbol it selects, it clones. Depending on the way things fall, these clones could help you create winning combinations. For a final dusting of magic, three Cleopatra symbols on reels one, three and five will trigger 10 free spins.
Before the bonus round gets underway, the eye will open up and select a symbol. Whichever one it chooses will have the ability to clone itself each time it rolls into view. Therefore, you should have more ways to win during the Mega Pyramid free spins game.
Slots Tournaments
The Mega Pyramid slot game has jackpots topping 5,000X, free spins and progressive payouts, but that's not the end of its talents. Thanks to our exclusive slots tournaments, you can play this game against others and potentially win instant prizes.
When it's added to one of our many daily challenge options available, you'll be able to turn spins into points and, potentially, prizes. By entering a Mega Pyramid slots tournament and spinning in wins, you'll climb up leaderboards and, if you're one of the top performers, you'll win prizes and become a slots champion.
In short, each slots competition is a chance for you to put your skills to the test and get even more from Mega Pyramid.
Mega Pyramid RTP
The Mega Pyramid's all-seeing eye makes sure you've always got a chance when you spin. Practically, this means the Mega Pyramid slot RTP is 93.21%. When you combine this score with a neat collection of features and our Daily Progressive Jackpots, it's easy to see why this game is a hit.
To play Mega Pyramid and enjoy a vast array of slots tournaments, log in to Paddy Power Vegas today.